This week for T-Shirt Tuesday, we're celebrating David Bowie's birthday! On what would have been this rock legend's 72nd birthday, we want to look back at his life and everything he did, because he did a whole lot. 
He is well known for his Ziggy Stardust era, where he played a character who was a bisexual androgynous alien. Ziggy Stardust accompanied Bowie's 5th album, The Rise and Fall of Ziggy Stardust and the Spiders from Mars. This album was influenced by existing glam rock, but also influenced the glam rock movement in music with its eclectic sounds and artistic flair. 
Click here for this rare Ziggy Stardust shirt!
Bowie was always a highly artistic person, becoming well known for his crazy looks and glamorous androgyny: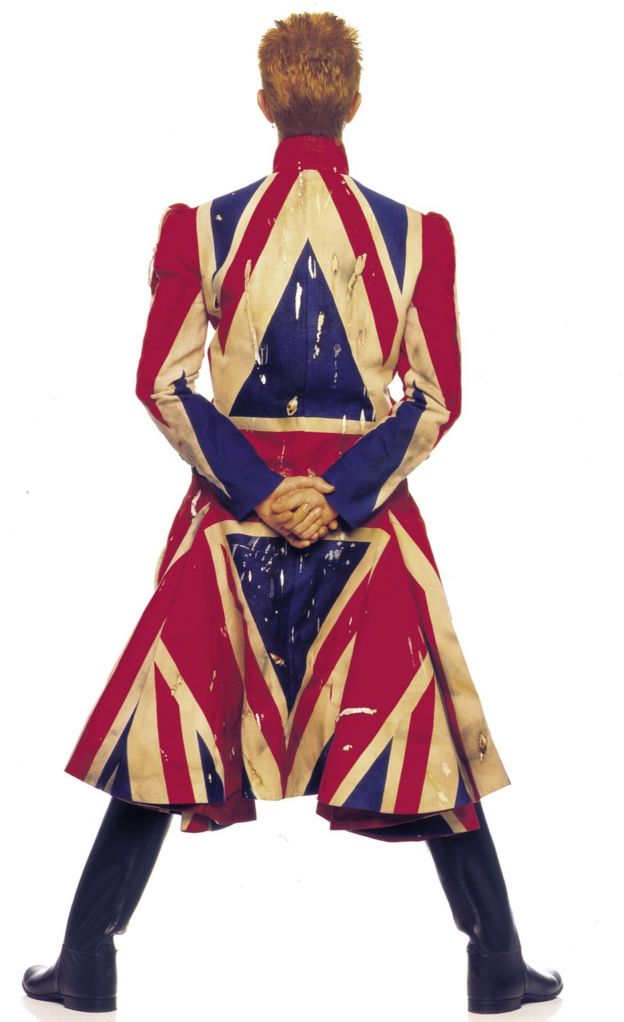 Questions regarding his sexuality regularly floated around his public persona. In the 70s and 80s, his examination of sexuality through fashion and performance shocked and confused fans, putting some of them off, but ultimately endearing him to many who found his acknowledgements brave and refreshingly authentic in a time when society did not widely accept LGBTQ identities. 
His style is imitated by celebrities, musicians, and fashion designers alike. Madonna, Lady Gaga, Nirvana, Marilyn Manson, Prada, and Alexander McQueen make up just a small sample of creative minds who borrowed bits and pieces of David Bowie's style. 
Bowie also inspired the punk rockers of the 1970s and 80s. 
His musical styles varied every few years, and he experimented with glam rock, pop, and electronic music. Music wasn't the only thing he took leaps with: Bowie also dabbled in acting, starring in movies such as Labyrinth, Basquiat, and The Man Who Fell To Earth, 
The world will probably never forget David Bowie. He is ingrained into our cultural lexicon, leaving an elegant, makeup-streaked hand print on society. Check out some of our Bowie-related shirts here!
Click here for this Bowie tour tee!
---
---