This shirt inspired today's post about Queen. Check it out HERE! It's from 1982, and celebrates Queen's Hot Space Tour. Released on Hot Space was "Under Pressure", the famous collaboration between David Bowie and Queen.
Have you seen the Queen movie that just came out? Bohemian Rhapsody, which focuses primarily on Freddie Mercury's life, opened at the box office in the US on November 2nd and received mixed critical reception.
Nevertheless, the story of Queen (and Freddie Mercury) is one that deserves to be told. This is the OG band that inspired many of your favorite hard rock and heavy metal groups, including Metallica, Motley Crue, and Foo Fighters; alt rock groups like Nirvana and Muse; and pop rock bands like The Killers and Fall Out Boy.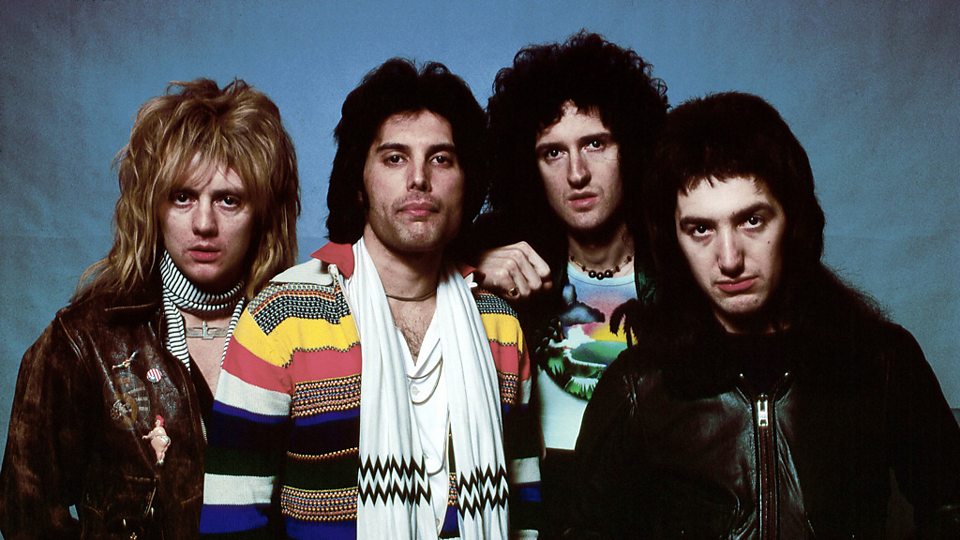 Their hit song, "Bohemian Rhapsody" topped chart after chart and the band won countless awards. Despite so much success, they were not always taken so seriously by rock critics. Even so, they were the most popular band in America and up there in popularity second only to the Beatles in the UK. Their rocky relationship with critics was always backed by incredible record sales. People just loved Queen.
The band included Freddie Mercury, Brian May, Roger Taylor, and John Deacon. May and Roger initially started a psychedelic band called Smile, but when their lead singer departed, the two men joined together with Mercury and, later, Deacon.
Four young men, all creative college students, starting a band. It's a common story. But there was something special about Queen. Their music was artsy, performative, and "organic"-- the band's rejection of the popular synthesizer sound set them apart from some of the other bands at the time. The band's energy, and especially Freddie Mercury's performative, expressive presence on stage, made them the next big thing.
Fun fact: Freddie Mercury really loved his cats. Like, really, really loved them. To make your Tuesday a little brighter, here's the iconic crooner with his cats!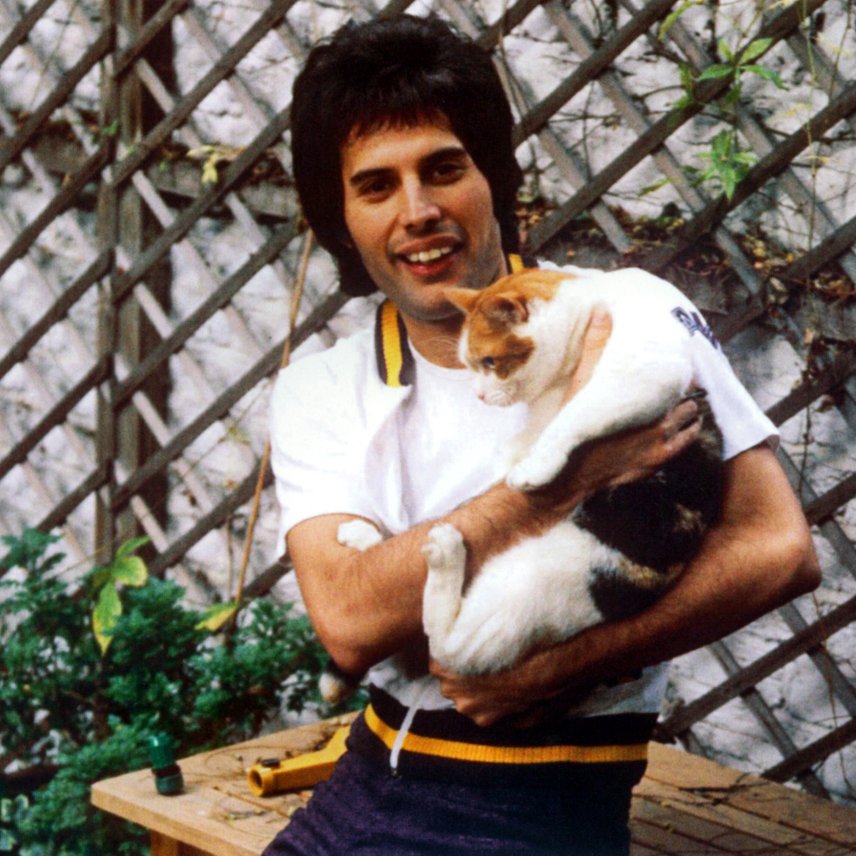 Enriched? I sure am. Check out more vintage at our store HERE!
---
---